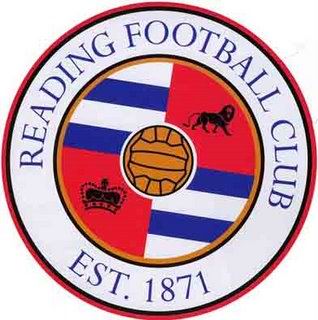 When
: Saturday 24th February, 3pm
Where
: Madejski Stadium, Reading, RG2 0FL
Capacity
: 24,161
And now it gets difficult. A visit from high flying Derby County. The problem though is probably not so much the opposition but more to do with psychological issues i.e. Reading are at home and more to the point Reading are at home on a Saturday and the club are still waiting to record their first weekend home league win since 29th April 2017. That means there are people out there who have been conceived and born since the last win.
To be fair though Derby are trying to give teams like Reading a chance given they've only managed 3 wins in their last 11 games (something Reading can only dream of being on a run of one win in 12). However they have only lost twice in that run and one of those was at ManU in the cup so they are going to be very difficult opponents and probably one where a draw would be snapped up if it were offered now even if Derby have failed to score in both of their last 2 away trips.
Derby will be missing Sam Winnall with a long term injury but are otherwise fully fit. Chelsea loanee midfielder Kasey Palmer is earning some rave reviews from the locals and capped that with a late late equaliser to deny Leeds 3 points last night.
Reading will be without Chris Martin as he is on loan from Derby so Bod should return to the starting line up. Richards return to left back should hopefully continue meaning Bacuna should retain a proper midfield role meaning the team should be more balanced overall. Swift is presumably fit again and I would expect to see him provide an option from the bench.
And so to another battle for 3 points at home. Just wish Reading could maximise their chances by moving the game to a weekday night but then they have to break this miserable Saturday hoodoo at some point so why not this time?
Referee
Tony Harrington is making the long trip down from Cleveland especially to take charge of affairs
Tony last reffed Reading in the 1-1 at Brentford in September, his last visit to the Mad Stadium was for the 2-1 win over Sheffield Wednesday in December 2016
Historically
This is the 19th visit from Derby for a league game in Reading and all have been played since September 1984.
Reading have the upper hand on Derby with twice as many wins across all league games (20) as their more illustrious opponents. However while Reading have that upper hand and have recorded 11 home wins to Derby's 3 away wins the fact is that Reading have not won any of the previous 5 home games against Derby (D3, L2) scoring 3 to their 7.
How to follow the game
Get a ticket and travel to the game
Listen to Radio 5 Live and/or a myriad of other radio stations for score flashes
Ring/text a mate for updates
Use an iFollow subscription
BBC Radio Berkshire (FM : 104.4, 104.1 or 95.4 depending where you are in the area)