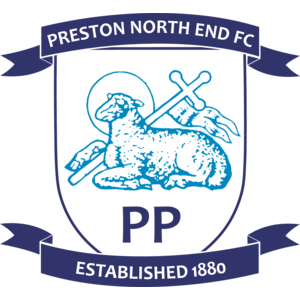 When
: Saturday, 7th April 2018, 3pm
Where
: Madejski Stadium, Reading, RG2 0FL
Capacity
: 24,161
And so another Saturday at home beckons. After about a month of getting away with avoiding the ****** things they're back - and they're back big time as they will be the last three home games of this season.
Trouble is it now does really matter as if this truly awful millstone of ZERO wins at home on a Saturday this season is to be broken then it just might mean the difference between staying up and games with Leeds, WBA, Forest or relegation and visits to Oldham, Accrington, Fleetwood and *xf*rd
Preston have done pretty much what they've been doing for the last few seasons and been pottering around the fringes of the play offs before succumbing to a standard top half/top 10 finish. They are therefore a decent well organised side who'll take chance if it's offered which is something Reading have been rather too good at this season
The last 10 games for Preston though have seen them fall away a little from the the play off race with 3 wins and 3 draws which is an average of 1.2 ppg. However they've only lost 2 of their last 13 away games (both in Sheffield) and racked up 6 wins in that run. They also have won away at all the teams below Reading except for a draw at Burton on Boxing Day. They will probably be all guns blazing for this as they'll probably see this one as their last chance to keep their play off hopes alive so this game is going to be very difficult indeed.
Of course Reading actually won their last home game so hopefully something has changed but it's this game that will show whether that's really true or not as Reading's current woeful run is now 2 wins in 21 league games and that will really take some undoing.
The mess of injuries continues with countless players missing. No news heard at all on progress of Bodvarsson, McShane or Elphick (and neither of the latter two will be too near full match fitness anyway) so who knows whether they'll appear anywhere near the team sheet or not. Edwards, thankfully given that his last three tackles have resulted in a penalty for QPR, a booking, another booking and therefore his own dismissal, is suspended while Kermorgant will be back from his own suspension to warm the bench again.
So I expect the same sort of team as for QPR with perhaps Evans in for Edwards and maybe Kelly in for Swift, depending on how riskable Swift is with his hamstrings. As a result it's might well be the same sort of approach with PC looking to be solid and secure at the back first and use that as springboard for a breakaway goal. And let's be honest there isn't much else to be done given the awful lack of strikers at the club owing to the the clubs wasteful transfer window deals on the likes of Edwards and Aluko and the selling of Samuel who at least offered something different as a striker.
Referee
Fresh up from his one PL game this season (Watford 2-2 Bournemouth), so presumably a star in the making, is Andy Madley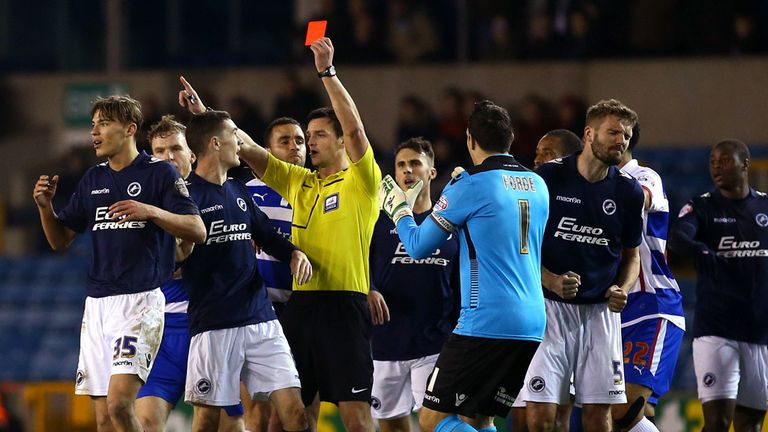 Previous
21 Nov 2017 > Bolton Wanderers 2-2 Reading
26 Sep 2017 > Millwall 2-1 Reading
19 Aug 2017 > Preston North End 1-0 Reading
04 Mar 2017 > Reading 2-1 Wolverhampton Wanderers
17 Aug 2016 > Newcastle United 4-1 Reading
07 May 2016 > Blackburn Rovers 3-1 Reading
03 Dec 2015 > Reading 0-1 Queen's Park Rangers
29 Aug 2015 > Brentford 1-3 Reading
25 Apr 2015 > Reading 0-2 Brentford
15 Jan 2015 > Milwall 0-0 Reading
05 Apr 2014 > Charlton Athletic 0-1 Reading
25 Jan 2014 > Ipswich Town 2-0 Reading
Historically
This will be the 27th league game with Preston in Reading. Reading has been a bit of a graveyard for visiting Preston teams down the years (pretty much like Deepdale is for visiting Reading teams) with Reading ahead by 16 wins to 4. Going to be a real challenge to keep that run going given the circumstances but if everyone can do their job properly - and that means YOU as much as the players - then there's no reason that a win can't be earned but it will be hard earned.
How to follow the game
Get a ticket and travel
Listen to Radio 5 Live and/or a myriad of other radio stations for score flashes
Ring/text a mate for updates
Use an iFollow subscription
BBC Radio Berkshire (FM : 104.4, 104.1 or 95.4 depending where you are in the area)