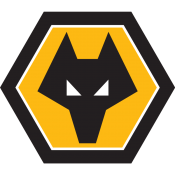 When
: Tuesday 13th March, 7.45pm
Where
: Molineux, Waterloo Rd, Wolverhampton, WV1 4QR
Capacity
: 31,700
Away Stand
: One side of the upper tier of the Stan Cullis Stand
Which former players might I see in the area
: Kenny Hibbitt, Derek Dougan, Steve bull, John Richards, Geoff Palmer, Steve Daley
This is the game that nearly everyone expects a thrashing for Reading and so would be probably happy with just a standard 1-0 defeat. At the end of the day there is no pressure on the team for this one because of this expectation. They can just relax and hopefully might be able to play a bit and thus cause a surprise (and a win would stop Wolves beating the 106 record - so there is something to play for after all)
Trouble is, though, that SKY have chosen this one for the telly so they can cream themselves over how Wolves are the greatest team that Division 2 has ever seen

This news is also not good for Reading. Try to remember the last time Reading played an away league game on TV and won (or even got a point). Even more trouble might be in store as Reading's current standard of "play" is opened up to more than the usual few to watch.
Reading's current league run is 1 win (at Burton) in 14 league games scoring 13 and conceding 24 while amassing a whopping 8 points (approx. 0.57 points per game).
In Wolverhampton things are about as good as it can get for a team at this stage of the season. They are all but mathematically sure of promotion and might even still sneak into the play offs if they lost every game they've got left this season! However, they are in a bit of a dip of form (for them) currently and they've only won 3 of their last 8 league games and have only got 2 points from the last 9. Based on the last 8 games their ppg is something of which Reading can only dream, being 1.5
Reading will be without Stephen Quinn, Callum Harriott, Paul McShane, Garath McCleary and Yann Kermorgant. Mo Barrow should be fit after a minor knock and Sone Aluko should have recovered after sickness.
Referee
Andy Madley has this one
Previously
21 Nov 2017 > Bolton Wanderers 2-2 Reading
26 Sep 2017 > Millwall 2-1 Reading
19 Aug 2017 > Preston North End 1-0 Reading
04 Mar 2017 > Reading 2-1 Wolverhampton Wanderers
17 Aug 2016 > Newcastle United 4-1 Reading
07 May 2016 > Blackburn Rovers 3-1 Reading
03 Dec 2015 > Reading 0-1 Queen's Park Rangers
29 Aug 2015 > Brentford 1-3 Reading
25 Apr 2015 > Reading 0-2 Brentford
15 Jan 2015 > Milwall 0-0 Reading
05 Apr 2014 > Charlton Athletic 0-1 Reading
25 Jan 2014 > Ipswich Town 2-0 Reading
Historically
This will be the 19th visit to Wolverhampton with the first visit in the league being back in 1926. In that time there have been 6 wins for Reading and 10 wins for Wolves. There have only been 2 draws and neither of those finished scoreless. Therefore somebody should score.
However reading have lost the last 2 league games played at Molinuex and haven't troubles the scoreboard in either attempt. Oddly both teams have each only kept 4 clean sheets in the league games played to date. So 0-0 it is then!
How to follow the game
Watch Sky from 5.15pm
Get a ticket and travel
Listen to Radio 5 Live and/or a myriad of other radio stations for score flashes
Ring/text a mate for updates
Use an iFollow subscription
BBC Radio Berkshire (FM : 104.4, 104.1 or 95.4 depending where you are in the area)