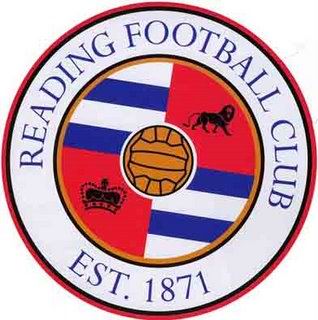 When
: Saturday 20th October, 3pm
Where
: Madejski Stadium, Reading, RG2 0FL
Capacity
: 24,161
Bored. Another god awful international break so everyone can get really excited by the prospect of dressed up friendlies against Croatia and Spain. Add that the fact that it might only stop raining at some point on Monday afternoon and you soon see the veil of despair drawing ever further toward the abyss that is watching Reading at home.
And that's what we've got, another chuffing home game. Another chance to see how low the team's performances can get against what is looking to be another likely relegation contender for this season.
Two weeks for most of the squad to work hard and get through some much needed training sessions. Two weeks to practice and try and recover from the utterly hopeless 135 minutes of football they've managed to put together in the last 180 minutes they're been on the pitch. Two weeks for Paul Clement to scratch his head, study the opposition and come up with a permutation from those available that won't be as embarrassing as the last permutation that appeared at home.
That said though, Reading's last Saturday home game was actually something worth watching - and the club won as well - so perhaps a corner might have been turned though won't hold my breath on that one just yet given that only one Saturday home game was won in the whole of last season.
New Cross (as they should be called as they haven't actually played in Millwall itself since 1910) roll in experiencing a similar start to the season to the once mighty Reading. They are 9 points off the playoff places compared to the 10 points Reading are adrift though it should be mentioned that a concerted effort from either side on the pitch on Saturday, allied with results going their way elsewhere, could see one of the teams take over the much coveted "strongest team in the league" epithet from the current holders Hull City.
Danny Baker's favourites have not won on the road since they went to Bolton in April which is now a run of 8 games with only 3 draws. However they are unbeaten in their last 2 with a draw at Forest and win at home over the Villa. Tom Bradshaw is expected to be back after a spell out while Tom Elliott is currently probably their most dangerous player. Jake Cooper is likely to start in their defence (which, like Reading, has managed just the one clean sheet in the league so far - at Blackburn in August) and to strengthen the Reading connection Jem Karacan is now on their books too.
The Reading injury saga should actually have improved somewhat with Bod, Baldock, Meyler and O'Shea all being expected back while McCleary and Harriott should also be up for places on the bench after their return from lengthy spells out. Only Edwards, Obita and Richards remain as long term absentees. Of course there's always the "mystery injury" lottery which, usually, one unexpected player wins each week so we can only guess who'll be missing from the squad this time round.
Referee
Details to follow....
Historically
This will be the 95th league game against Millwall and therefore the 48th time Reading will have played them at home. Currently it is definitely a case of the home team ruling as Reading have won 27 of those 46 games and lost just 12 (more or less the opposite of the games at Millwall). Though it should be mentioned Millwall did win last season's corresponding fixture 2-0 in February.
There are usually a stack of goals between the sides, Reading have netted 90 while Millwall have managed 46.
So it'll be a pretty useless (for both sides) 0-0 then.
How to follow the game
Get a ticket and travel to the game
Listen to Radio 5 Live and/or a myriad of other radio stations for score flashes
Ring/text a mate for updates
Use an iFollow subscription
BBC Radio Berkshire (FM : 104.4, 104.1 or 95.4 depending where you are in the area)