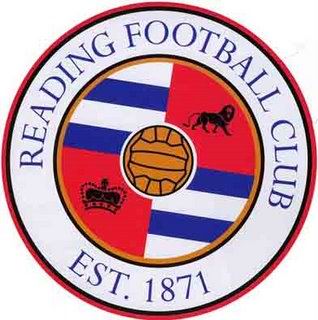 When
: Saturday 4th November, 3pm
Where
: Pride Park Stadium, Derby, DE24 8XL
Capacity
: 33,597
Away Stand
: In a corner between the East and South stands
What might I see in the area
: Former Reading players
Well after a win at last and at home and against Derby's arch rivals in this division, things could be said to be on the up. However as we all know 1 win doesn't really change anything and another pathetic showing leading to 0 points will have everyone putting Tuesday down as the same freak result as Leeds was being put down to.
Derby are on a roll. 4 straight league victories and are unbeaten in their last 7 league games. They are obviously something quite impressive at the moment following 2-1 successive wins at both Leeds and Norwich so won't be thinking Reading will pose too much of a problem.
Only two of Derby's ex-Reading contingent are available (Nick Blackman is on loan to Maccabi Tel Aviv) though it is likely that only Vydra will play some part while Pearce continues to be a stand in for Keogh or Shackell if they're unfit/suspended.
Johnny Russell and Ikechi Anya both missed the last game Derby played while Reading's injury list is still rather long. The latest to be added were Liam Kelly (hip) and Joey van den Berg (head) so are probably further doubts for the management.
Logic says DO NOT change a winning team but I think we all know Stam well enough to expect there'll be yet more tinkering though I do expect Kermorgant would continue on the bench as he continues to seek match fitness and build up to a probable start v Wolves after yet another tedious international break.
Anyone out there who wouldn't grab a point now if it was offered from this one?
Referee
Reading and Derby will have the pleasure of meeting Hampshire's Keith Stroud for this one
1Apr 2017 > Reading 1-0 Leeds United
14 Feb 2017 > Reading 3-2 Brentford
19 Nov 2016 > Reading 3-0 Burton Albion
28 Dec 2015 > Reading 1-2 Brentford
07 Nov 2015 > Cardiff City 2-0 Reading
03 Oct 2015 > Reading 2-0 Middlesbrough
14 Apr 2015 > Reading 0-1 Bournemouth
29 Mar 2014 > Reading 1-1 Huddersfield Town
11 Jan 2014 > Watford 0-1 Reading
13 Aug 2011 > Leicester City 0-2 Reading
03 Apr 2010 > Ipswich Town 2-1 Reading
06 Feb 2010 > Doncaster Rovers 1-2 Reading
29 Dec 2007 > Tottenham Hotspur 6-4 Reading
22 Sep 2007 > Reading 2-1 Wigan Athletic
25 Feb 2006 > Reading 2-1 Preston North End
23 Aug 2005 > Reading 3-1 Swansea City (League Cup)
Historically
Reading have largely had the upper hand in games against Derby registering almost twice as many wins (22) in all competitions. In the league this game will be the 37th time the two sides have met with all games having been played since 1984 (so, on average, it's been roughly one game a year since then). The return from the 18 previous league trips to Derby is 8 wins, 3 draws and 7 defeats so it is a happier place to hunt for points than most other league grounds.
How to follow the game
Get a ticket and travel to the game
Listen to Radio 5 Live and/or a myriad of other radio stations for score flashes
Ring/text a mate for updates
Use an iFollow subscription
BBC Radio Berkshire (FM : 104.4, 104.1 or 95.4 depending where you are in the area)