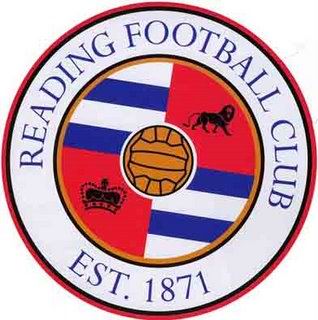 b]When[/b] : Saturday 23 December, 3pm
Where
: Madejski Stadium, Reading, RG2 0FL
Capacity
: 24,161
Burton will arrive with just 3 league wins this season but 2 of them have come away from home which would suggest they're a rather better team on their travels than at their place. In fact Burton have only lost 2 of their last 6 away games which isn't bad for a team that was seemingly doomed to relegation by nearly everyone before the season even kicked off.
So, there isn't any such thing as an easy game and Reading will need to ensure they are organised and properly up for this one. If the team are not up for this and the result is embarrassing then there is likely to be a massive knee jerk reaction demanding Jaap's head from a lot of the support.
And talking of support, one would hope for a fairly decent turn out given £5 per ticket for the Mad Stad's 500th game but then this is Reading, a real hotbed of football - especially on the last Saturday before Xmas.

No changes injury wise for Reading but whether there is more fiddling about or a return to the unchanged team that played against Cardiff remains to be seen.
Referee
John Brooks is currently in the frame for this one. Looking at his previous experience it would appear this game would be his debut at Championship/Division 2 level having only migrated to the FL list at the beginning of last season.
Historically
Just the 3 games in all competitions so far (2 league 1 League Cup) Reading have won them all by 12 goals to 3 on aggregate so the average result is a 4-1 win to Reading.
Just the 1 previous league game at home, which finished 3-0 last year so you can say Burton are the one current league team Reading have 100% record against.
How to follow the game
Get a ticket and travel to the Mad Stad
Listen to Radio 5 Live and/or a myriad of other radio stations for score flashes
Ring/text a mate for updates
Use an iFollow subscription
BBC Radio Berkshire (FM : 104.4, 104.1 or 95.4 depending where you are in the area)