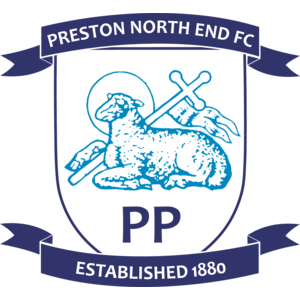 When
: Saturday 8th September, 3pm
Where
: Deepdale, Preston, PR1 6RU
Capacity
: 23,404
Away Stand
: Bill Shankly Kop
What might I see in the area
: Dourness
The ramshackle mess that has been masquerading as Reading FC's start to the season next manifests into plain sight at Deepdale in Preston. Deep joy will aboundeth for those hardy souls that will make the trip for they shall traveleth by tandem and make a bucket load for charity.
But then Preston don't have much more to crow about either. True, they have won a league game this season but if Reading did manage to break their winless duck they'd move above Preston in the table as their 5 points would be better than Preston's by dint of goal difference,
Preston will be missing Ben Pearson who starts a 3 game ban after being sent off v Bolton for violent conduct in the 98th minute after his side had thrown away a 2-0 lead at home. Reading will be without McCleary, Edwards, Obita and Harriott but Bodvarsson should be back after illness. In addition new Iranian international Saeid Ezatolahi might make his debut though whether it'll make the slightest difference to the overall frustratingness of Reading's performances remains to be seen.
Referee
Meticulously monitoring the excitement levels will be Bond, Darren Bond
Previously
03 Apr 18 > Aston Villa 3-0 Reading
20 Jan 17 > Reading 0-1 Brentford
30 Nov 17 > Reading 3-0 Barnsley
11 Feb 17 > Reading 0-0 Barnsley
13 Aug 16 > Wolverhampton Wanderers 2-0 Reading
14 Mar 15 > Watford 4-1 Reading
30 Aug 14 > Middlesbrough 0-1 Reading
Historically
It took 9 visits to Deepdale to get a first win and there have only been 4 for Reading in the total 27 league games played there to date. In that time Preston have managed 18 home victories very much setting a low expectation for Reading in this fixture. So that's now one home victory for every goal Preston scored in that 18-0 cup game back in the 1890s. So just the sort of game you want on the back of Reading's run then.
How to follow the game
Get a ticket and travel to Deepdale
Listen to Radio 5 Live and/or a myriad of other radio stations for score flashes
Ring/text a mate for updates
Use an iFollow subscription (presuming you can get the commentary working at all)
BBC Radio Berkshire (FM : 104.4, 104.1 or 95.4 depending where you are in the area)
BBC Radio Lancashire (FM : 95.5, 103.9, 104.5; MW : 855, 1557 depending where you are in the area)