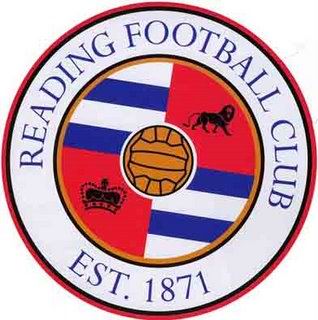 Well after the farce of Friday night you'll be pleased to hear the forecast weather wise is for sunshine on a cold crisp new year's afternoon. Let's hope that afterwards we're not all wishing the fog had lingered about causing another abandonment or postponement.
Despite their horrendous run of recent form (5 successive league defeats) Bristol City possess some fine players esp. the more than capable Tammy Abraham and after the Mad Stad fixture will be more than up for revenge so let's hope Reading will be able to match them and more (and so necessitate another call from Lee Johnson to the head of referees).
City will be without Hörður Björgvin Magnusson and Gary O'Neill and have big worries over Ivan Lucic, Adam Matthews and Korey Smith although Smith is expected to make it in time. Reading have issues with Paul McShane needing a wrist operation and consequently he may only be on the bench so once again the centre of defence is going to be Reading's weak point. Harriott is not likely to be involved after picking up what looked like a hamstring problem in the non event on Friday. Other than that, and no Stephen Quinn, Jaap has a full squad to play with.
Referee
Partaking of a cold afternoon on the west country will be Wiltshire's official Roger East
Previous shenanigans with Mr East :
11 Sep 2015 > Reading 5-1 Ipswich Town
04 Oct 2014 > Brentford 3-1 Reading
20 Oct 2012 > Liverpool 1-0 Reading
26 Sep 2012 > Queen's Park Rangers 2-3 Reading (League Cup)
18 Oct 2011 > Reading 2-2 Derby County
24 Aug 2010 > Reading 3-3 Northampton Town (League Cup)
Could be said to be a little card happy as in the 16 games he's officiated so far Mr East has awarded 69 yellows and 5 reds so that's 4 bookings a game and a dismissal roughly every 3 matches (and guess what, he's due one). Therefore suggest contacting a bookie and getting odds for Berg lasting the full 90 minutes.
Historically
This will be the 88th league game between the teams. Reading at Ashton Gate is a similar record to that of City's in Reading with the home side generally proving to be the dominant force. In 43 previous league visits Reading have been successful in approx. 30% (13 wins)while City have a 53% success rate (23 wins). City have scored 87 goals to Reading's 56 (so that's roughly 2 -1 to City every game).