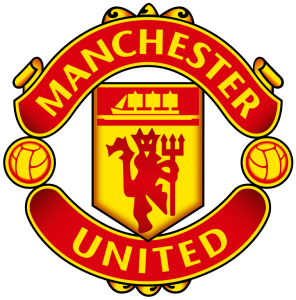 And our sojourn with this year's FA Cup begins (and most likely ends) on Saturday with a visit to Premier League giants Manchester United to play the big boys. While entry into the competition this year could well be over by half time, the tie will probably see Reading net about £1m or so for their trouble.
Then there's that little chance that says 1 visit to ManU in 20 will result in an incredible result and see Reading progress to play their more usual FA Cup fare of Huddersfield away. So all we hope is the club can go there and play their very best and perhaps this visit is day that Reading finally beat Manchester United again. Certainly would give Jaap something to remember on his first return to Old Trafford as a manager.
I would expect Man Utd to play a slightly weakened team compared to their usual PL turn outs but as that would still mean players like Mata, Rashford, Herrera, Mkthariyan etc. it's all rather irrelevant who Mourinho picks
Reading have Quinn missing as usual and Jaakkola and Harriot sidelined but other than that could field anyone. Given the time by which players have to be registered for FA Cup games Tiago Ilori is unlikely to play even if his transfer goes through today.
Referee
All the way from the West Midlands comes Premier League official Andre Marriner to take control of affairs. Interestingly he was also in charge of the last FA cup tie between the two sides
Previous
18 Feb 2013 > Manchester United 2-1 Reading (FA Cup)
19 Jan 2013 > Newcastle United 1-2 Reading
29 Sep 2012 > Reading 2-2 Newcastle United
01 Mar 2011 > Everton 0-1 Reading (FA Cup)
15 Mar 2008 > Liverpool 2-1 Reading
08 Dec 2007 > Reading 3-1 Liverpool
20 Oct 2007 > Blackburn Rovers 4-2 Reading
16 Sep 2006 > Sheffield United 1-2 Reading
27 Nov 2004 > Reading 1-1 Wigan Athetic
Historically
Reading beat Manchester United once. It was way back in 1927 and it took them 3 games to knock tem out of the FA Cup that season. Since then Reading have failed to win on loads of occasions.
Astonishingly this game will be the 14th occasion we've played United in the FA Cup which quite probably is the most games we've played in a cup competition against any one opponent and given the disparate nature of the two team's fortunes down the years that is quite some achievement. For the record we'd need to share another 4 league seasons with them just to reach the same number of league games


Reading have never won at Old Trafford. Best results there in the cup was a 2-2 back on 12 January 1927 and then the more recent 1-1 back on 17 February 2007. The other 4 visits have all end in defeat with a total of 2 goals scored and 10 conceded in those games.