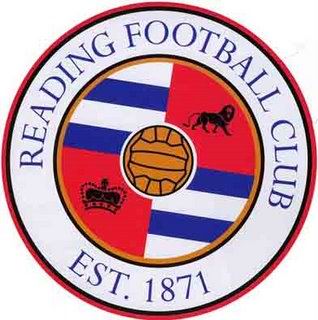 When
: Tuesday, 30th January, 7.45pm
Where
: Pirelli Stadium, Burton, DE13 0AR
Capacity
: 6,912
Away Stand
: Coors East Stand Terrace and 400 seats in the main stand
What might I see in the area
: A home team with a bit of fight about them
This is it. It starts NOW. Any thoughts of promotion and the play offs have long since departed, closed the door and turned the lights off. Now the club sits in the dark looking for a way out of the mess that a combination of cr@p mananagement and cr@p playing decisions have dropped it right into. And it doesn't look good.
The vast majority of fans want Stam gone and perceive the club to be utterly clueless, pathetic and going nowhere but downwards quicker than a legless dead ostrich bolted to a metal plate hurtling down the Cresta Run. Worst of all the perception is that the club is spineless and unable to fight their way out of a wet paper bag let alone put up resistance to any of the battles that are expected to come.
So prove everyone wrong please boys. Get out there at Burton and prove you have what it takes. Get out there and fight like the lives of your mothers, fathers, wives, girlfriends, partners, sons, daughters, etc. depend on it. and that goes for the management as well. No more of this poncey cobblers it won't work in a scrap. To continue with it will be a bit like that bit in Indiana Jones where that bloke comes at Indy waving all his swords about and being, well, poncey and Indy just shoots him.
And in order to start turning things around let's start at the bottom. Literally. Burton are bottom of the table. Burton are struggling. Burton are not very good. Burton lost 6-0 at Fulham last time out. Burton have a home record that makes Reading's home record look like one of invincibility - see the trends section below.
That said Burton have added Martin Samuelsen and Darren Bent to their squad and are expecting to add a third new face before Reading turn up on Tuesday. On top of that their record signing, striker Liam Boyce, has recently started training after missing all the season due to a serious injury in preseason just after joining. On the other side of things they will be missing influential midfielder Will Miller who suffered a serious knee injury in their last home game v QPR while Matty Lund and Stephen Warnock have been loaned out to Bradford City.
In he Reading camp, despite a few rumours, realistically no new signings are expected before the game (and quite probably not before the window closes either). On the injury front McShane, Richards, Swift (all hamstring injures) and all the long term casualties; Harriott, Quinn, Obita etc. will all be missing. Fear not though as the chances are both Berg and Aluko will be restored to the team as Stam attempts to perm another solution. It needs to be a good one Jaap.
Trends
Burton
Last home win; 2-1 v Fulham on 16 September 2017
Current home form : P10 | W0 | D1 | L9 | F7 | A26
Reading
Current league form : P8 | W0 | D3 | L5 | F4 | A12
Reading have played 292 minutes since last scoring a league goal
When conceding first in a league game Reading have lost 12, drawn 3 and won 0
When scoring first in a league game Reading have lost 1, drawn 3 and won 7
Reading have managed just 1 win from 23 away league games played on a Tuesday or Wednesday evening, a run stretching back to the 4-2 win at Leeds on 11 March 2014 (however the one win in 23 did turn up on the last game in January last year away in the midlands at a team beginning with "B").
Comparison form over the last 13 league games
Burton : P13 | W4 | D2 | L7 | F13 | A20 | Pts 14
Reading : P13 | W2 | D5 | L6 | F12 | A17 | Pts 11
So if this was the 14th game of the season Reading would be 3 points above Reading

Referee
Another newbie. In his second season on the league list Merseyside's Robert Jones will be running his first Reading game in his eighth appearance at Championship level.
Historically
One previous visit to Burton and one previous win by 4-2 on the last day of last season.
How to follow the game
Get a ticket and travel
Listen to Radio 5 Live and/or a myriad of other radio stations for score flashes
Ring/text a mate for updates
Use an iFollow subscription
BBC Radio Berkshire (FM : 104.4, 104.1 or 95.4 depending where you are in the area)