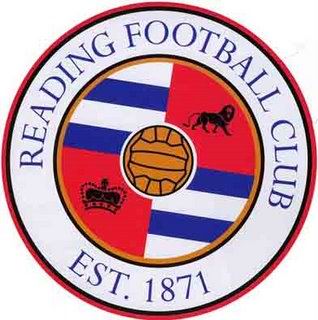 When
: Friday 3rd August, 8pm
Where
: Madejski Stadium, Reading, RG2 0FL
Capacity
: 24,161
And now it gets difficult. The season has to start. Think we'd all agree that another 12 months away to rebuild together with another 12 months of a transfer window might give the club more chance or at least the supporter more hope and there's been scarcely little of that flying about Reading in the last year or so.
Another close season of largely underwhelming transfer activity and miserable results in friendlies hasn't really helped as it was pretty much like last year only this time around the star player has gone (OK, Liam hasn't signed just yet so there is always belief he might stay but realistically he's as good as gone and who can blame him when there's PL interest and so little perceived to have changed at the club under Paul Clement.
Reading still appear to be suffering badly with an inability to create very much very often. The football is still too pedestrian and the passing still too crabby though there does at least seem to be less faffing about at the back with the ball just because Reading have it. Oh for the days when you passed the ball forward with pace and played at a high tempo to get the right to play your game your way. Oh for the days of excitement and actually seeing something worth getting behind
OK perhaps Paul's going to get the team on the way to that, perhaps Baldock is just what is needed to complete the attacking solution (though I have to say that any attacking solution that involves Aluko is probably flawed in the first place). Perhaps last week's poor showing v Palace can be put more down to the missing players and a "who cares about friendlies anyway" attitude and just perhaps there's a secret plan that's not been able to be fully revealed yet that will catch everyone cold.
Derby will arrive full of confidence and full of good players as well as a manager that everyone there will want to do well so there's bound to be a lot of belief especially after their rather more successful preseason activities plus the likely signing of George Evans who never really got a chance here due to injuries mainly. Wouldn't expect George to play though as I presume as part of any transfer deal Reading will insist he misses the game so we could at least rest assured from the "Jay Tabb" effect.
On the playing front Blackett is suspended, Edwards, Popa and Harriott are injured while McShane, O'Shea and Bacuna should all return. In all likelihood there will not be a replacement for Liam Moore at the club and Liam is unlikely to play even if he is still here while talks go on with Brighton.
After further thought I think the team will be Mannone, Yiadom, O'Shea, McShane, Gunter, Meyler, Swift, Clement, Barrow, Aluko, Baldock with the subs being; Walker, McNulty, Kelly, Bodvarsson, Ilori, Bacuna and Richards
For the season I think anywhere away from looking over the proverbial shoulder at the relegation places is a good season. You certainly want to see improvement in the team's lack lustre performances and toothless attacks as the season develops and perhaps not having to wait until April to win a home league game on a Saturday might be a good idea.
Just hope the team can give a good account of themselves in the game and not be a complete shambles and embarrassment on the telly. Those of you going to the game should also be positive and supporting and LOUD. Let's have more clever songs/chants for players, let's shout "good try" when something fails rather than "you ****, insert name of player here" like many. I know it's difficult but a massed support in that frame of mind for every game WILL slowly make things happen for the team, you just need to practice, be persistent and leave the negativity for the random jottings on crapfests like HNA (where it's more fun anyway).
So let's get out there and get Derby and spoil SKY's intended celebration of everything Frank Lampard touching turning to gold. Though, of course, any Reading win will be deemed as a poor display from Derby that's just fine. Could live with that all season.
Referee
Eager for the first demonstration of the new season is Robert Jones
Previously
30 January 2018 Burton (a) W 3-1
03 March 2018 Wolves (a) L 0-3
Historically
This will be the 20th visit from Derby for a league game in Reading and all have been played since September 1984.
Reading have the upper hand on Derby with twice as many wins across all league games (20) as their more illustrious opponents. However while Reading have that upper hand and have recorded 11 home wins to Derby's 3 away wins the fact is that Reading have not won any of the previous 6 home games against Derby (D4, L2) scoring 6 to their 10.
How to follow the game
SKY
Get a ticket and travel to the game
Listen to Radio 5 Live and/or a myriad of other radio stations for score flashes
Ring/text a mate for updates
Use an iFollow subscription
BBC Radio Berkshire (FM : 104.4, 104.1 or 95.4 depending where you are in the area)