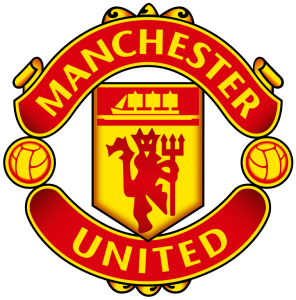 Saturday 5th January 2019 at 12.30pm
And Reading's sojourn with this year's FA Cup begins (and ends) on Saturday with a visit to Premier League giants Manchester United to play the big boys. While entry into the competition this year could well be over by the 10th minute, the tie will probably see Reading net about £1m or so for their trouble. Of course that includes the fees for appearing on the telly as allegedly every ManU cup game has to be screened live by law.

Then there's that little chance that says 1 visit to ManU in 200 will result in an incredible result and see Reading progress to play their more usual FA Cup fare of any Championship team away. So all we hope is the club can go there and play their very best and perhaps this visit is day that Reading finally beat Manchester United again.
Presumably ManU will do the usual and play a load of reserves but have the likes of Pogba and Lukaku on the bench in the unlikely event there is an emergency.
Reading have the usual stack of problems but to be honest does anyone care about this game? Might as well play fringe players and academy products and save further risk to what might be classed the stronger elements of the squad for the games that actually matter.
Referee
Stuart "phantom goal" Attwell for this one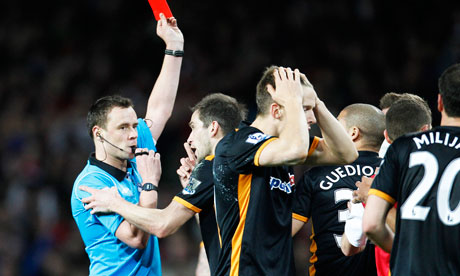 Previous
13 May 17 > Fulham 1-1 Reading (po semi)
19 Aug 14 > Reading 1-2 Huddersfield Town
29 Nov 13 > Nottingham Forest 2-3 Reading
25 Apr 12 > Middlesbrough 0-2 Reading
20 Sep 08 > Watford 2-2 Reading
10 Aug 08 > Nottingham Forest 0-0 Reading
Historically
Reading beat Manchester United once. It was way back in 1927 and it took them 3 games to knock them out of the FA Cup that season. Since then Reading have failed to win on loads of occasions.
Astonishingly this game will be the 15th occasion we've played United in the FA Cup which quite probably is the most games we've played in a cup competition against any one opponent and given the disparate nature of the two team's fortunes down the years that is quite some achievement. For the record we'd need to share another 5 league seasons with them just to reach the same number of league games
Reading have never won at Old Trafford. Best results there in the cup was a 2-2 back on 12 January 1927 and then the more recent 1-1 back on 17 February 2007. The other 4 visits have all end in defeat with a total of 2 goals scored and 10 conceded in those games. Think the goals conceded could well be doubled if that Swansea "effort" resurfaces.