When
: Saturday 9th March, 3pm
Where
: Madejski Stadium, Reading, RG2 0FL
Capacity
: 24,161
'ey up lads it's Wigan at home. Some unkind people out there will say this is that last winnable game Reading have got left so anything other than a win is unacceptable and will promptly have the doom-mongers relegating the club immediately (not to mention the meltdown that will follow on this board of course).
Wigan were on a run of four successive draws until Derby came from behind to beat them last night. With a win over QPR before their run of draws and you find they have only lost one of their last six games. That QPR win though was only their second win in the last fifteen games. In their visits to Rotherham, Ipswich and Bolton they've drawn twice and lost once (1-0 at Ipswich) so their visit to the Mad Stad is odds on to be the usual nervy affair going down to the wire.
Away from home Wigan tend to struggle with only one win (3-0 at Stoke) to show from seventeen league trips (3 draws and 13 defeats) thus far. Nick Powell returned after a hamstring injury for their game at Derby and they don't appear to have too many other injury issues to worry about.
Reading have at last managed to win an away game so should be feeling positive and upwardly mobile this week which can only help confidence, belief and spark however the loss of Oliveira with a hamstring problem is really going to hamper things. Martinez too is a doubt (calf) however that might have a more hopeful outcome given that the injury was sustained in the warm up at Ipswich and he seemed to get through the subsequent game successfully and made some show stopping saves as well. The loss of Oliveira though has put Reading right back to the basics as Bod is very doubtful for the game and Baldock is definitely out so that will leave Meite (not without a few aches and pains himself) and/or Loader to lead the line
Referee
Andy Davies is back for this one.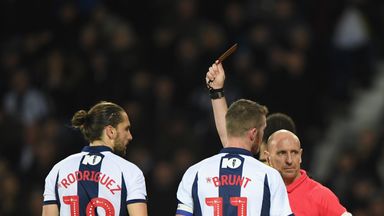 Previously
26 dec 18 > Millwall 1-0 Reading
02 Oct 18 > Reading 0-1 Queens Park Rangers
28 Feb 18 > Reading 1-3 Sheffield United
19 Sep 17 > Reading 0-2 Swansea City (LC)
07 Mar 17 > Reading 0-0 Newcastle United
26 Dec 16 > Reading 3-1 Norwich City
29 Oct 16 > Reading 2-0 Nottingham Forest
06 Aug 16 > Reading 1-0 Preston North End
15 Sep 15 > Reading 0-1 Derby County
Historically
Wigan are one of the very few clubs that Reading have played in all four divisions. There have been twenty one previous visits from the Latics for league points and more often than not the outcome is decisive as there's only been two draws (both 1-1) in that time.
Of the remaining nineteen games Reading have won twelve to Wigan's seven but of the last four games played Wigan have won on three occasions to just one win for Reading.
How to follow the game
Get a ticket and travel to the Mad Stad
Listen to Radio 5 Live and/or a myriad of other radio stations for score flashes
Ring/text a mate for updates
Use an iFollow subscription
BBC Radio Berkshire (FM : 104.4, 104.1 or 95.4 depending where you are in the area)