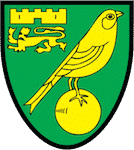 When
:, Wednesday, 10th April 2019, 7.45pm
Where
: Carrow Road, Norwich, NR1 1JE
Capacity
: 27,220
Away Stand
: One side of the South Stand, on one side of the ground.
What might I see in the area
: Mustard, Stephen Fry, Canaries, Phil Boyer
And so it's all as you were for the free hit at Norwich. Expectation is for a right stuffing and there are possibly a few supporters that I'd take a one goal defeat if it was offered.
Norwich are going to win the title, I think that's fair to say. They are currently the form team of the division having won a mere 11 games of their last 12 attempts. They are currently on a run of 8 wins from 8 and were last beaten at home in the league by Derby on 29 December. So really and truly the worry might be Reading getting a repeat of the result from a couple of years ago....
Plus I don't think this is the one that'll improve Reading's wretched run of 2 wins from 31 away midweek evening league games stretching back to 2014.
But then football is peculiar and maybe, just maybe, a miracle might be looking for somewhere to happen on Wednesday night so why not at Norwich?
Swift is now out for the rest of the season we think (fractured hip) and Oliveira can't play as he is on loan from Norwich. Norwich themselves will have to make a change to their line up for the first time in 5 games as Buendia received a straight red card for hacking down QPR's Josh Scowen in their 4-0 trashing of the Londoners earlier today.
Referee
Keith Stroud is back.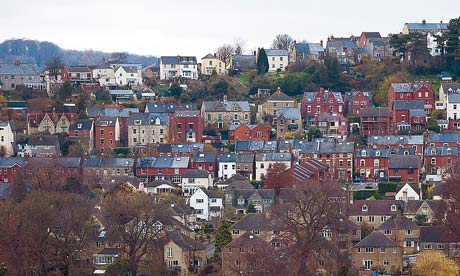 Previously
27 Oct 2018 > Swansea City 2-0 Reading
28 Apr 2018 > Reading 0-4 Ipswich Town
02 Dec 2017 > Sunderland 1-3 Reading
04 Nov 2017 > Derby County 2-4 Reading
01 Apr 2017 > Reading 1-0 Leeds United
14 Feb 2017 > Reading 3-2 Brentford
19 Nov 2016 > Reading 3-0 Burton Albion
28 Dec 2015 > Reading 1-2 Brentford
07 Nov 2015 > Cardiff City 2-0 Reading
03 Oct 2015 > Reading 2-0 Middlesbrough
14 Apr 2015 > Reading 0-1 Bournemouth
29 Mar 2014 > Reading 1-1 Huddersfield Town
11 Jan 2014 > Watford 0-1 Reading
13 Aug 2011 > Leicester City 0-2 Reading
03 Apr 2010 > Ipswich Town 2-1 Reading
06 Feb 2010 > Doncaster Rovers 1-2 Reading
29 Dec 2007 > Tottenham Hotspur 6-4 Reading
22 Sep 2007 > Reading 2-1 Wigan Athletic
25 Feb 2006 > Reading 2-1 Preston North End
23 Aug 2005 > Reading 3-1 Swansea City (League Cup)
Historically
There have been 71 league games between Norwich and Reading which makes this game the 36th league visit to the Canaries. Of the previous 35, 10 have resulted in wins for Reading while 17 games have gone the way of Delia's boys. There have only been 2 goalless games in those games so odds are there will be some picking the ball out of the back of the net to be done by at least one keeper - and possibly both as these teams do appear to struggle to keep clean sheets against each other.
How to follow the game
Get a ticket and travel
Listen to Radio 5 Live and/or a myriad of other radio stations for score flashes
Ring/text a mate for updates
Use an iFollow subscription
BBC Radio Berkshire (FM : 104.4, 104.1 or 95.4 depending where you are in the area)
On Sky Sports Action