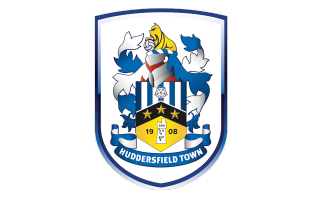 When
: Monday, 8th May 2023, 3pm
Where
: John Smith's Stadium, Huddersfield, HD1 6PX
Capacity
24,121
Cup final day is on the horizon and this time next week we'll nearly all be used to the season's outcome and already fed up with the boredom of the close season. However, what is quite clear, unless Huddersfield get a point or better v Sheffield United, is that this is the definitive
MUST WIN
game! Yes Noel and the boys will have to go out and look for a win
away
from home, something not managed by the club in recent memory (and even the last occasion that it did occur the opponents still scored more goals than Reading).
Form for Huddersfield is, before their game with the Blades, something of which Reading could only dream with 4 wins and just 1 defeat in their last 7 games. Reading's form meanwhile is just utterly atrocious with 0 wins from 12 games and just 1 point from the last 27 points available on the road.
A big threat for the Terriers seems to be defender Matthew Pearson who is equal leading scorer with 5 goals, this, of course, suggests there is some skill at set pieces that Reading will have to manage and therefore try not to give too much away. Jordan Rhodes is the other 5 goal pain that Reading will need to cover and so too Danny Ward on 4 goals.
Supposedly on Huddersfield's injury list are Anthony Knockaert, Yuma Nakayama, Kieran Phillips, Duane Holmes, Oliver Turton and Faustino Anjorin while Reading will welcome back Andy Carroll after his suspension.
Really don't know what Reading's management team are going to do for this, IF survival is still a possibility then Reading have to go for a win so there won't be much point in being all negative and defensive but the problem as ever will be the lack of creativity and ideas in the team, if Noel can somehow find a solution to that (thinking set piece management is possibly the only realistic option - but that requires practice on the training ground something I'm not convinced the club have been doing at all this season) then mission impossible might become a success.
Referee
Joshua Smith
Previously
14 Aug 21 > Reading 2-1 Preston North End
12 Sep 20 > Reading 3-1 Colchester United (League Cup)
Historically
The playing record here is rather better than you'd expect for an awkward long trek up north. Of the 25 league seasons shared (all since 1976) Reading have managed 10 wins to Huddersfield's 12.
The last couple of visits there though have been an utter disaster producing 2 defeats and 6 conceded.
How to follow the game
Get a ticket and travel
There may be a possibility of this one being televised by SKY (probably depends on how much they want Reading relegated given Reading's utterly cr@p record on the box). Check listings etc. for confirmation
Listen to Radio 5 Live and/or a myriad of other radio stations for score flashes
Ring/text a mate for updates
Use a RoyalsTV subscription
BBC Radio Berkshire (FM : 104.4, 104.1 or 95.4 depending where you are in the area)