Last night a fan tweeted Charles Watts asking "Any legs in the new takeover rumour"?
He responded: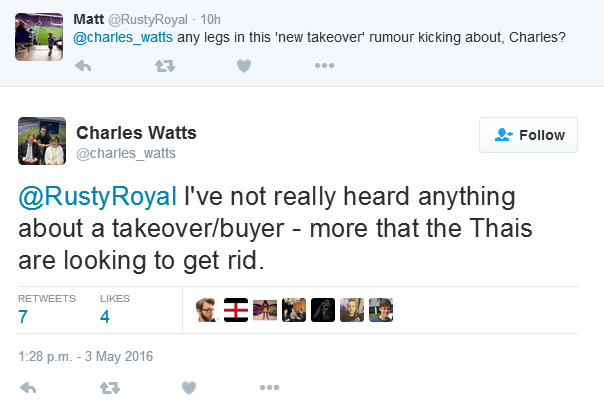 When asked further questions about it, he said:

The manner in which he has tweeted has seriously pished me off. I don't see it appropriate for him to start saying the owners of the club want out:
If it is true, then surely it's not his place (as an official Reading FC reporter for GetReading) to announce this type of news.
If it isn't true, then it's just inflammatory and potentially damaging.