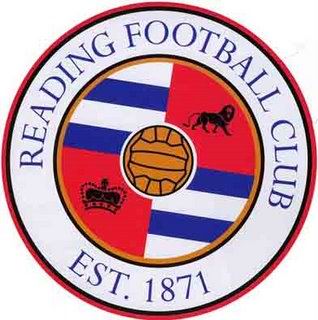 When
: Saturday 13th January, 3pm
Where
: KCOM Stadium, The Circle, Walton St, Hull, HU3 6HU
Capacity
25,404
Away Stand
: North East Corner
What might I see in the area
: A bridge
Well the FL really bogged this one up didn't they. If ever there was an obvious choice for a midweek game then Hull v Reading is about as good as it gets. Instead though Reading fans have to make the awkward trek to East Yorkshire on a Saturday when there's a whole day to recover from the shock of the performance for most people before getting back to work.
No point harping on about Reading and their wonderful form and the like, think that's been well covered in every conceivable manner on other threads. Suffice to say the misery has to end some time so why not in Hull on Saturday?
Reading will be facing the man with a tan and his new charges. Installed just over a month ago Mr Adkins has maintained the leaky Hull ship which is now sailing on a glorious sea of 1 win in the last 13 league games (so I think we can guess what that'll mean for Reading). Hull are, though, unbeaten in their last three home games and actually won in the cup at Blackburn last week so have something that they think they can build on. For the record Hull have drawn 5 of those 13 and kept only 2 clean sheets in that time. They did manage to annihilate Birmingham 6-1 at home earlier in the season though so give them the right opposition and they get it right on the day.
This will be quite some entertainment for those supporters of either club that can be bothered to go. Hull are currently 19th in the form table with 5 points from their last 6 games while Reading are propping everyone else up with a magnificent 2 points from their last 6 games.
Michael Hector is still on loan at Hull, while Paul McShane will be making a return to his former club. Stephen Quinn is, of course, injured.
Referee
Darren England will take charge of his first Reading game
Historically
This will be the 24th league trip to Hull for Reading. The previous visits have yielded 7 wins, 8 draws and 8 defeats. There is a bit of an issue starting to develop though as Reading's last win in Hull was in 1994 at Boothferry Park which means Reading are yet to win at Hull's nice not quite so new shiny plastic spakkerdome. In the four visits there Reading have managed 2 draws and are on a run of 2 consecutive defeats.
Reading have also failed to keep a clean sheet in Hull on their last 6 visits
How to follow the game
Get a ticket and travel all the way up north
Listen to Radio 5 Live and/or a myriad of other radio stations for score flashes
Ring/text a mate for updates
Use an iFollow subscription
BBC Radio Berkshire (FM : 104.4, 104.1 or 95.4 depending where you are in the area)